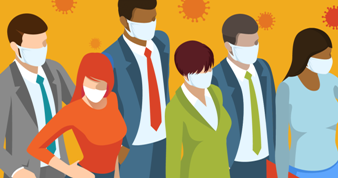 For years, we've used words like "crazy," "unreal," and "disaster" to describe ordinary problems. Little did we know what 2020 would have in store for us.

By April, we had already worn out "unprecedented."

What words are left to accurately describe 2020?

As David Suissa in the Jewish Journal recently observed, "maybe the truest way to describe the collective trauma of 2020 is simply to admit that there are no words and be at peace with it."

It's quite a striking and candid statement from someone in the business of the written word, but it's certainly been that kind of year.
Thankfully, the story doesn't end there.
This year, we have witnessed amazing tenacity, resilience and loyalty amongst ourselves, our clients and the listeners we collectively serve.
Speaking of resilience, radio has truly demonstrated exactly that in 2020, which is a testament to you.
RESILIENCE
Psychology Today recently published an insightful article on the Habits of Highly Resilient People.

It starts with a growth mindset, a phrase coined by Carol Dweck of Stanford. It's "the belief that defeat happens for you, not to you. If you have a growth mindset, you consider success and failure a package deal – like a hand and glove, milk and cookies, flip sides of the same coin – twins, not enemies."

Other habits of highly resilient people include postponing immediate gratification and cultivating spring-back sustainability.

Ultimately, "you give yourself permission to make the mistakes necessary … and bounce back higher than you fall."

The tenacity and resilience of radio is made possible by those working in the business and those who tune-in each day, especially as they mask up and go to work.

As listening continues to recover in 2021, our 360° Listener Engagement strategy is designed to maximize your ratings, rank and revenue by recruiting and engaging the employed listeners who matter most. 

Thank you for your resilience in the face of so much collective trauma this year.

On behalf of Catherine Jung, Tony Bannon, Jen Clayborn and everyone here at DMR/Interactive, thank you for continuing to drive radio forward.

Happy Holidays,

Andrew Curran
President and COO
DMR/Interactive